April 25th, 2013


Here's a truly idiotic concept:


This came in an email yesterday, as part of the Games For Change Conference. I am aghast at the stupidity evidenced by it. Let's think in terms of Crawford's First Law of Software Design: "Always ask, what does the user DO? What are the verbs?" So what kind of verbs would a game about safe sex have? There's only one verb that is relevant to the topic: "use condom". That's it. You don't even get to decide how "much" of a condom to use; it's a simple yes or no question. In this sense, it's rather like a facetious wargame I once designed in which the player had just verb: attack. He could either attack or not attack, and just once. It was a short game. This game will be just as stupid as the single-verb wargame.

But that won't deter people from coming up with all manner of stupid designs. What they'll do is dress up some existing game design to fake it. For example, how about Space Invaders: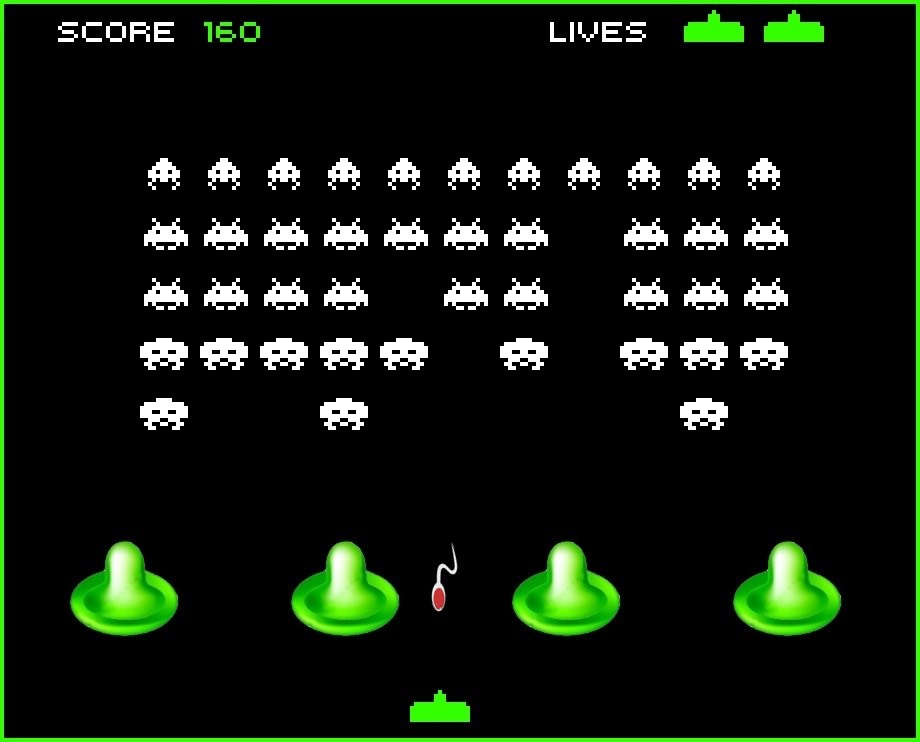 Hey, condoms are like shields against those nasty sperm the invaders are dropping on you, right? Makes perfect sense! Or how about Pac-Man: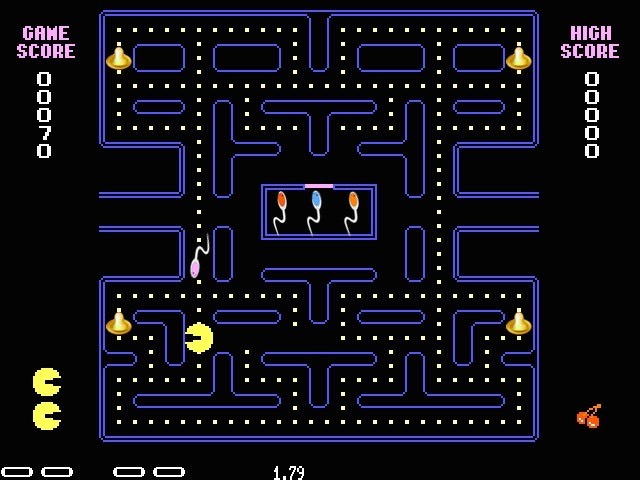 Now the condoms are the power pills that allow you to turn the tables on those pesky sperm. And of course, you can be certain that somebody will come up with a great first-person shooter. The big design dilemma is how to have the soldiers put on their protective condoms when the Sperm-Creatures attack: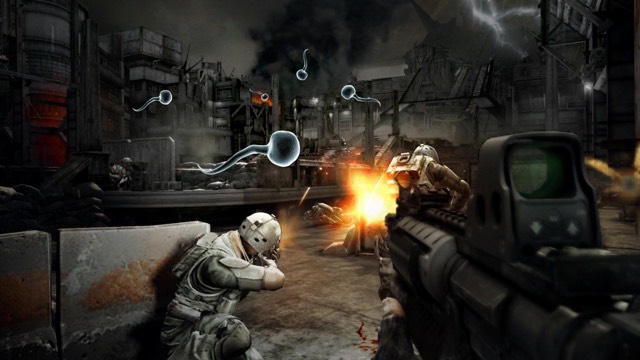 Of course, none of these ideas have anything to do with safe sex. They're just the same-old, same-old stuff with condoms and sperm added. And that's exactly what the organizers of this contest will get. And the really amazing thing is, they'll give an award to one of these jokes!